I went on a mad hunt for these Mustard beads.
A friend of mine that had
purchased a necklace but needed earring to match.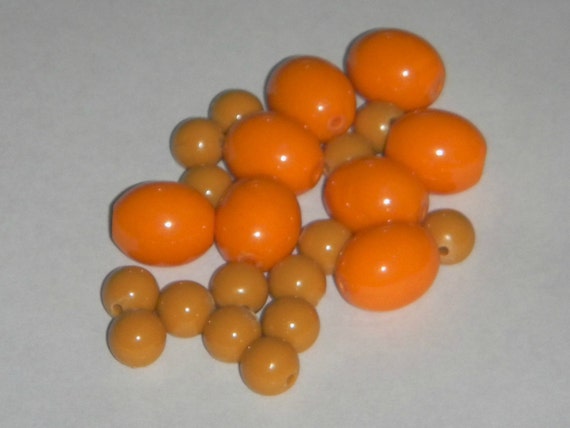 Vintage Hard Plastic beads from the 1960's
Purchased form ETSY owner - Wool Mountain Destash
The mustard beads came with these
tangerine orange oval beads.
I had not choice. I had to get them.
The mustard beads were just too perfect for my friend.
I'll admit I'm not a big fan of the plastic
but they were Vintage.
and I didn't have the heart to through them away.
So out of her stash into mine they went.
As it turned out the oranges were a perfect match
for these Spring Garden beads
by Golem Studios.
I'm so glad I held onto them.
They worked out nicely for this bracelet
and earrings.
Definitely something to wear for
Spring or Summer.